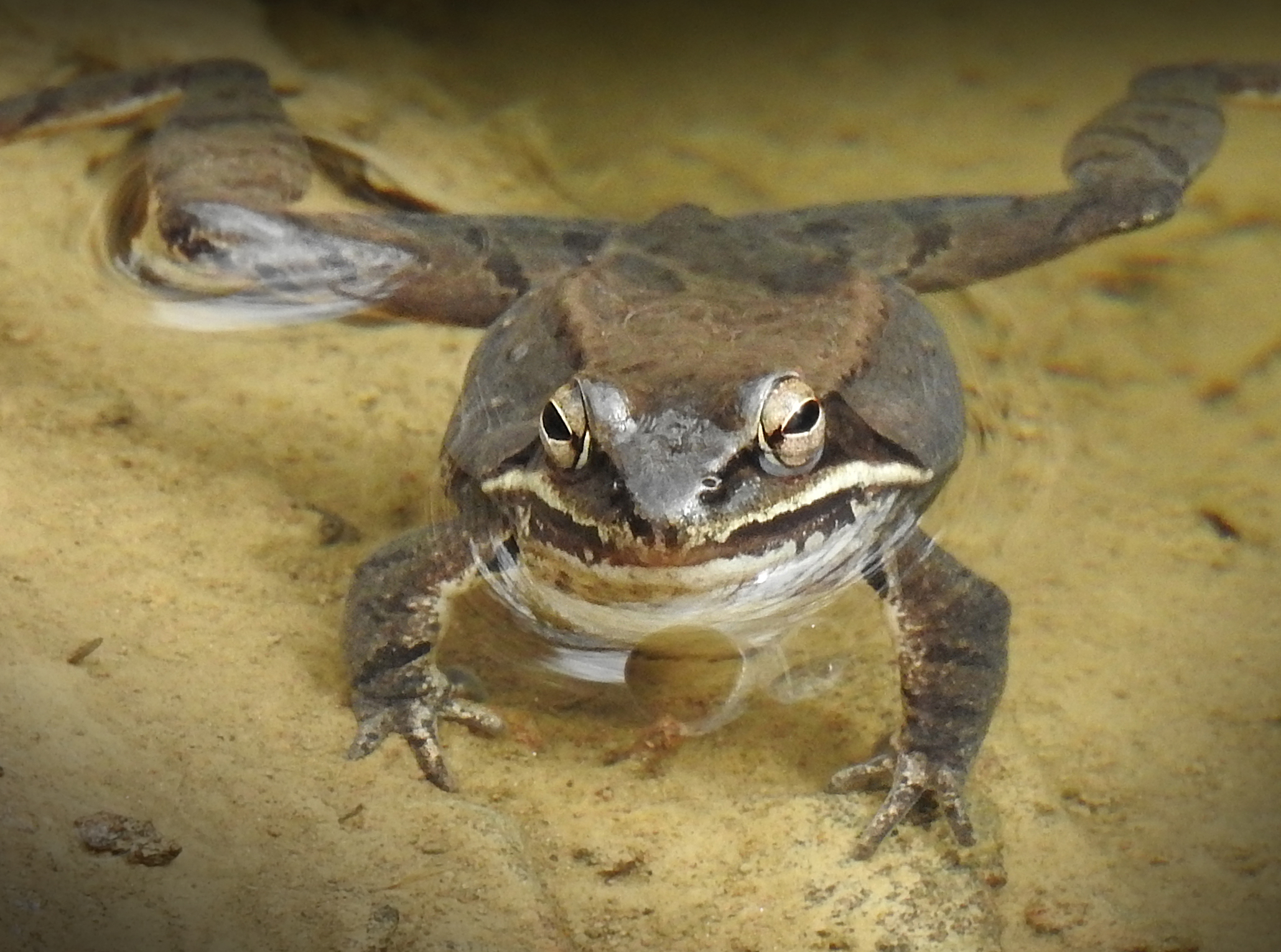 In my neck of the woods, signs of spring abound — from the blooming of Snow Trillium and Sharp-Lobed Hepatica, to the reappearance of the Eastern Phoebe and warmer days.
Among the indications that winter has predictably expired and tipped its hat to another growing season is the emergence of the wood frog (Lithobates sylvaticus).
The wood frog is one of nature's most resilient and adaptable creatures, occupying a range that — at the species level — spans thousands of miles of varied habitats.
Perhaps most interesting of all is that this hardy frog has the amazing ability to freeze solid when temperatures plummet… and survive the experience!
The wood frog has been patronizing the local pools lately, allowing itself to be observed and filmed by anyone with any interest in these sorts of things.
As it turns out, I do have a deep interest in these sorts of things, and I recently visited a nearby floodplain to document and film the seasonal manners of this libidinous amphibian.
If you are interested in learning more about the wood frog — and also about vernal pools, cryoprotectants, and holistic approaches to conservation — here is a video that I believe will be worth your time.