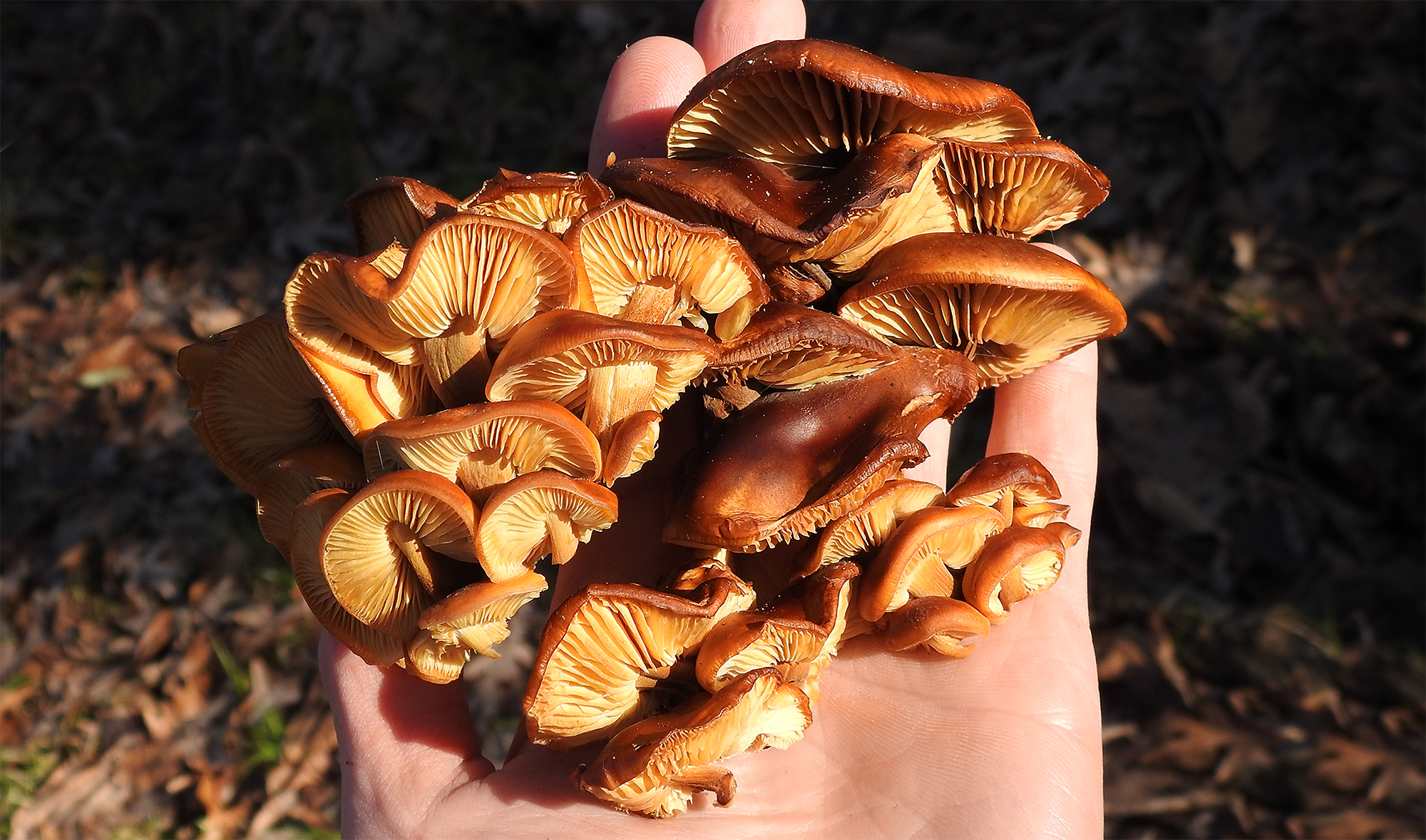 Nature is full of signs.
Tracks, pellets, and clouds reveal information to the astute observer who pays attention.  Nothing is meaningless when awareness is practiced.  Every track, tree, and titmouse means something.
So it goes with mushrooms.  Every mushroom relays information to the person who pays attention.
As an example, consider velvet foot (Flammulina velutipes) — a cold-loving mushroom that provides food and medicine.  This mushroom reveals something that field guides and educators rarely mention:
Velvet foot can easily help us find morel mushrooms.
How so?  In the following video, I explain the connection.