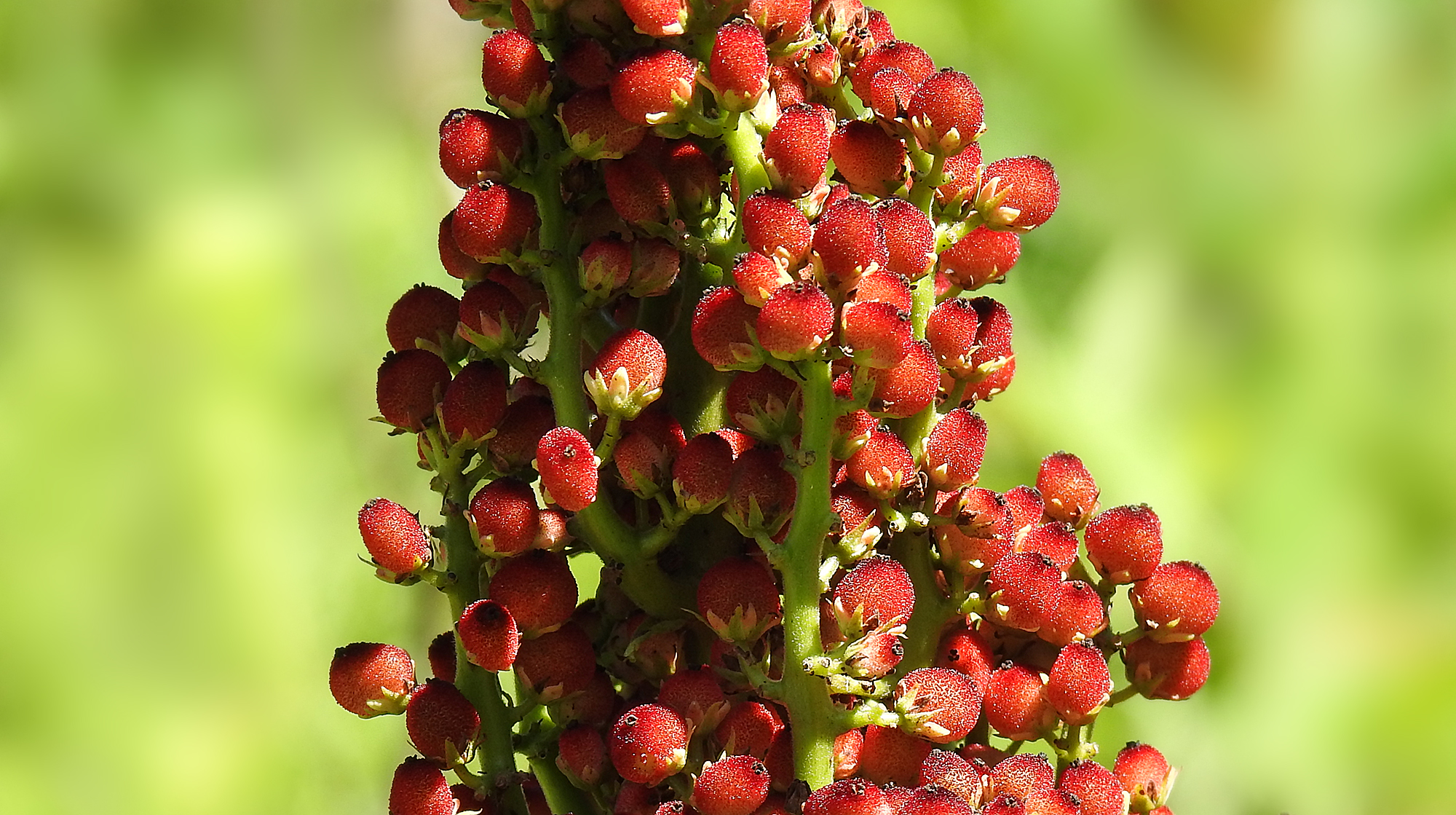 Years ago, a friend told me about an edible plant called sumac.  She taught me how to make a refreshing beverage from its fruits.
"Tastes like pink lemonade," she said. "Really easy to make, too.  But be absolutely certain that you're foraging an edible sumac and not poison sumac."
Poison sumac, she told me, is similar to poison ivy.  Handling either plant can cause severe rashes and blisters.
"Poison sumac is probably worse," she said.
Over the years, I've learned to confidently forage several edible sumac species (genus Rhus).  I've also managed to avoid touching poison sumac (Toxicodendron vernix) despite being inches away from the plant on numerous occasions.
Recently, I've noticed that few resources accurately describe the key differences between edible sumacs and poison sumac.  To help you forage sumacs safely, I created a video in which I highlight the most obvious differences between the plants.