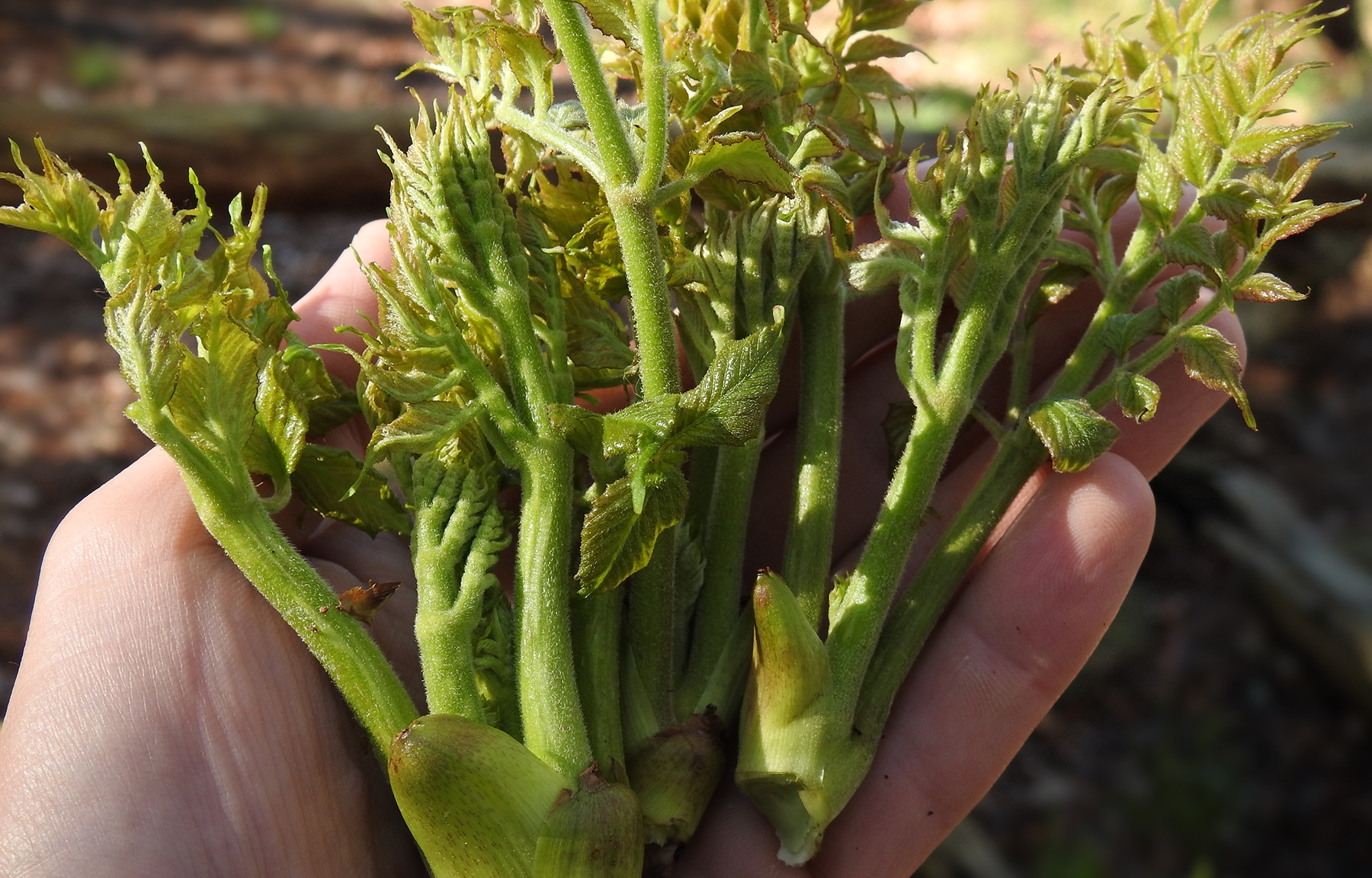 Think of the many ways in which our diets would be radically different if we did not eat trees.
No apples.  No oranges.  No avocados.  No almonds.  No walnuts.  No maple syrup.  No cinnamon.  No chocolate.
And no Japanese angelica tree.
That's right.  If we removed trees from our diets, Japanese angelica tree (Aralia elata) would have to go too.
Never eating Japanese angelica tree again might not seem like a bad deal, especially when we consider how awful it would be to give up chocolate.
But foregoing the consumption of Japanese angelica tree could be torturous for those of us who have experienced the deliciousness of its shoots.
Fortunately, a tree-less world isn't likely to occur anytime soon, and Japanese angelica tree will continue to be part of the human diet for quite some time.
If you have never eaten Japanese angelica tree, check out the following video in which I show you how to harvest and prepare this very prickly plant.