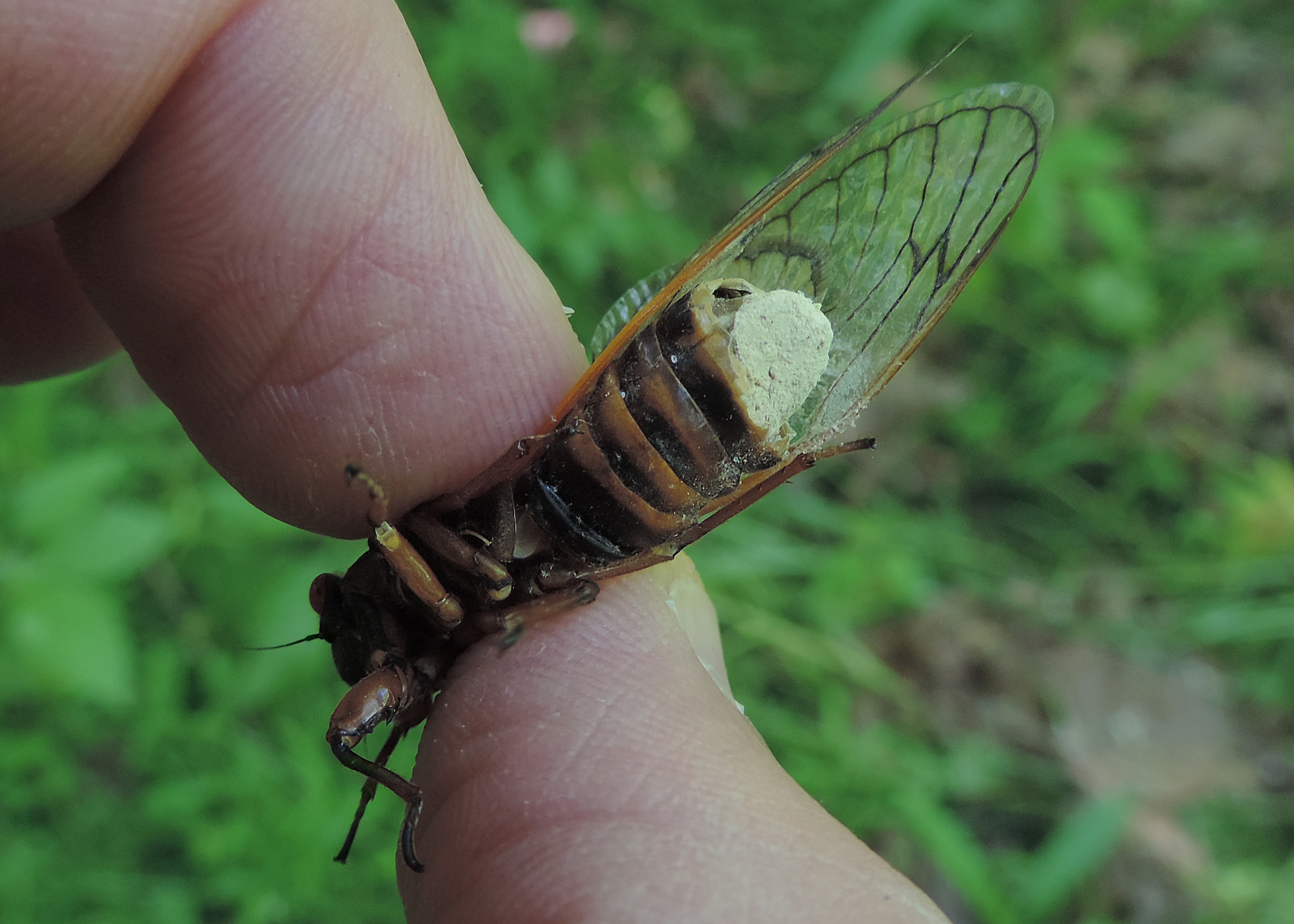 It's not every day that you get to see a fungus that appears once every 17 years in your neck of the woods.  Such is the case with a fungal species that targets periodical cicadas.
Over the past few weeks, periodical cicadas (genus Magicicada) from Brood VIII have been emerging in parts of western Pennsylvania, eastern Ohio, and the northern panhandle of West Virginia.  Associated with the appearance of these cicadas is an incredibly fascinating fungus known as Massospora cicadina that destroys the genitals and alters the behaviors of these ephemeral insects.
Needless to say, this pathogenic species is highly deserving of the title "June's Most Bizarre Fungus," and if you're interested in learning more about its relationship with our beloved cicadas, check out the brand new video!