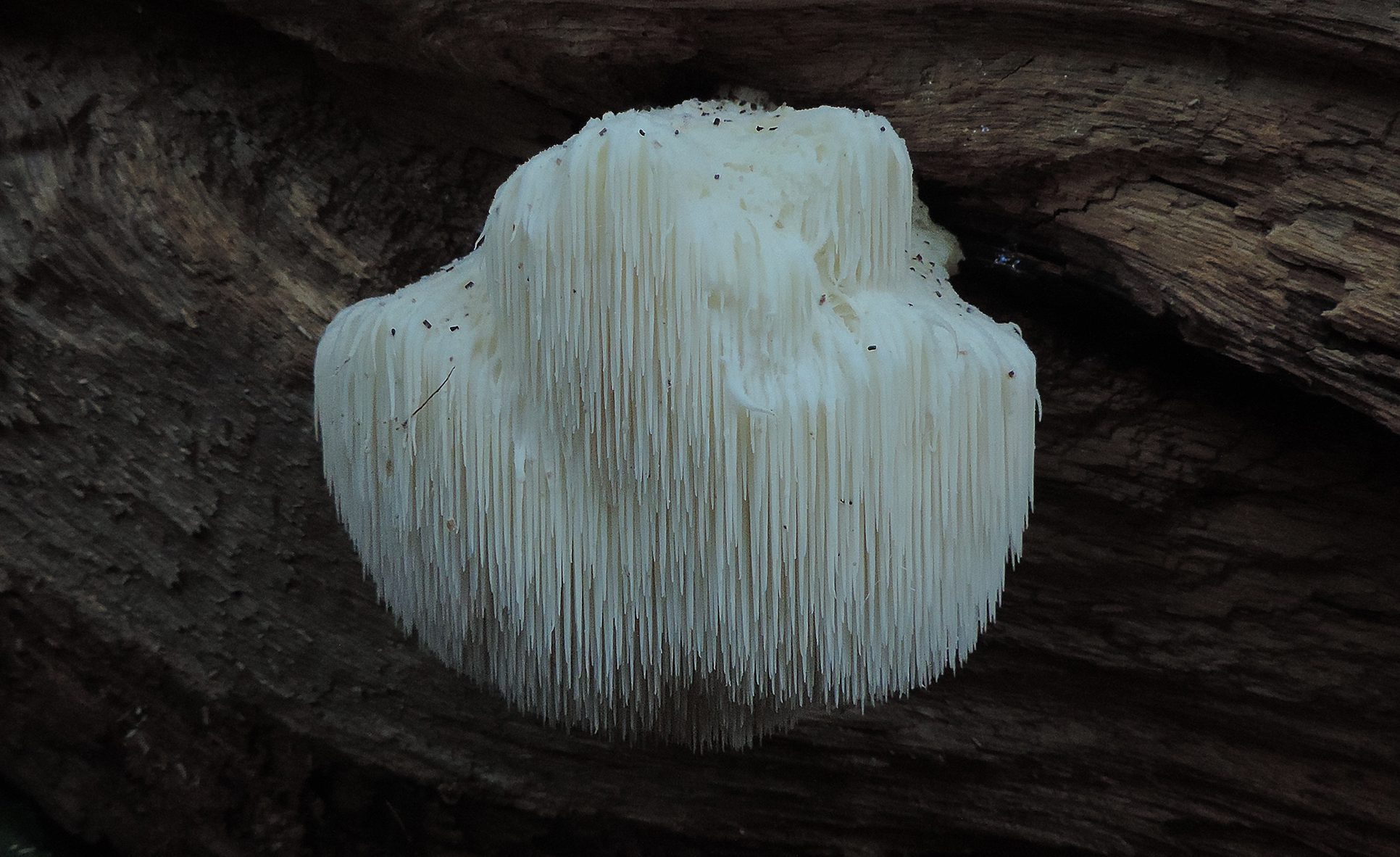 Many years ago, a large white oak tree succumbed to windsnap on a hillside located a few miles from my home.  The standing snag remains, though the rest of the tree lies scattered on the forest floor leading down to a creek.
Since its death, this tree has given life to various fungal species.  Crust fungi adorn bits and pieces of the bark all year round, while cap-and-stem mushrooms appear transiently after seasonal rains.
Among the dozens of fungi that inhabit this fallen oak tree is one species that cannot be ignored.  More than JAM ("just another mushroom"), this particular species is touted for its exquisite taste and medicinal potential.
For the past five years, I've paid special visits to the deceased oak tree in search of this delicious, late-season mushroom known as Lion's Mane (Hericium erinaceus).  And for the past five years, I've never been let down… even during prolonged dry spells.
Check out the following video to learn more!