Naturalist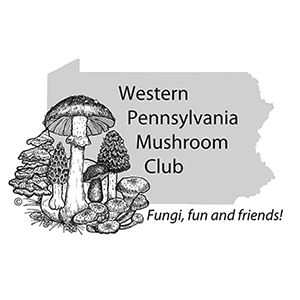 Western Pennsylvania Mushroom Club
About the club
The Western Pennsylvania Mushroom Club was created to promote the enjoyment, study, and exchange of information about wild mushrooms. Everyone who has an interest in wild mushrooms is welcome to become a member. Activities include regular meetings, projects centered on mushrooms, and walks and forays.
Join
There is no better way to learn mushrooms than to join a mushroom club. We hold nine informative meetings a year and this year we are going to have eighteen mushroom walks or forays to help you learn about mushrooms. The cost is $15 for an individual, $20 for a family membership, and $10 for a full time student.
Print the Membership Application and send it in with your dues to receive discounts on club events and mushrooming materials. You can also join online.