Naturalist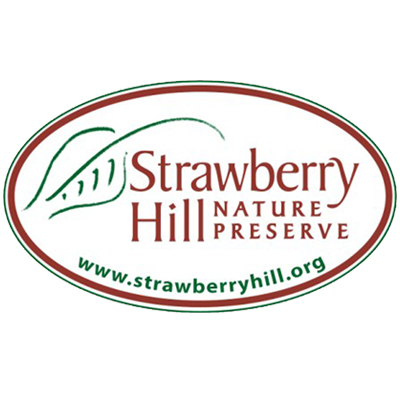 Central PA
717-642-5840
Strawberry Hill Nature Preserve
Animal/Insect
Bird
Other
Plant
Located in South-central Pennsylvania (Adams County), Strawberry Hill Nature Preserve and Environmental Center is a non-profit education and conservation organization located on 609 acres in the beautiful foothills of the Blue Ridge Mountains.
Nestled in the foothills of the South Mountain Range, the 609-acre preserve offers outstanding opportunities for you to discover and explore the natural world. The preserve contains diverse habitats, including wet and dry woodlands, three ponds, two mountain streams, and much more. Ten miles of trails meander through the property and lead to unique rock formations, scenic vistas, and secret glades.
We welcome hikers, walkers, families, school children, teachers, photographers, birders, butterfly-chasers, and nature lovers. We invite you to take part in activities that celebrate the outdoors, such as our education programs, hiking, and bird watching. Or just come and enjoy the fresh air.
Mission
Strawberry Hill protects the Swamp Creek Watershed and connects our community with the natural world through environmental education and land stewardship at our preserve in the South Mountain Region.
Vision
Strawberry Hill continues to be the area's preeminent community resource for diversified environmental education, outdoor nature exploration, and sustainable resource management.
What we do
Strawberry Hill connects ours community with the natural world by teaching, inspiring, and promoting stewardship of our environment. For more than 25 years, Strawberry Hill has interpreted our open space as a living classroom for people of all ages in our community. This past year, we welcomed more than 7,000 visitors including pre-school to 8th grade students, hikers, birders, families and scout groups.
Education Programs
As the only non-profit environmental education center in Adams County, Strawberry Hill offers a variety of programs for children and adults, as well as schools and community groups, throughout the year, both on and off-site. Experienced teacher/naturalists lead guided hikes and innovative nature programs that provide hands-on discovery activities for children and families.
Ecological Management
Strawberry Hill Nature Preserve & Environmental Center strives to maintain the health of the Swamp Creek and Middle Creek Watersheds, two high-quality, cold water streams. The main focus of our site conservation plan is habitat restoration and protection in order to promote the biodiversity of native plants and animals. Our research program gathers information to determine the best practices for preserving the special habitats of Strawberry Hill.
Status
The organization is a 501(c)(3) non-profit. Membership and contributions to Strawberry Hill are tax deductible as allowed by law.