Naturalist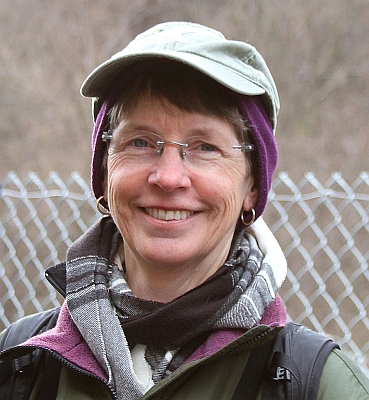 Kate St. John, naturalist& blogger at Outside My Window
Fascinated by birds, curious about nature, and addicted to peregrine falcons, I've blogged about them at Outside My Window since 2007.
From my window I see a slice of nature in the city of Pittsburgh, but an indoor view is not enough.  I'm outdoors as much as possible, leading monthly walks at Schenley Park, monitoring the peregrine falcons at the University of Pittsburgh, and hiking in western Pennsylvania and beyond.
Birds are everywhere.  My blog is a window on their world from an avid observer's point of view.